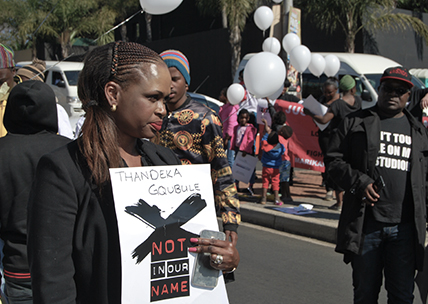 The SOS Coalition is a member-based public broadcasting network that campaigns for democratic media and broadcasting, as well as excellent programming by the public broadcaster - in particular the South African Broadcasting Corporation (SABC) to serve the public interest.
Our purpose is to lobby for excellent programming and ensure the strengthening of public and community broadcasting in the interest of the broader South African community that is solely dependent on the public broadcaster as their primary channel of communication.
Our vision is to create a public broadcasting system dedicated to the broadcasting of quality, diverse, citizen-orientated public programming committed to deepening South Africa's constitutional values and principles.
The Coalition represents trade unions, independent film and TV production sector organisations, non-governmental and community-based organisations, academics, freedom of expression activists and concerned individuals.
February 13, 2020
The SOS Coalition is dismayed to hear that Parliament's Portfolio Committee on Communications has "raised a concern regarding the slow pace in the implementation of the
[…]
November 16, 2023
The SOS Support Public Broadcasting Coalition is deeply concerned that the Treasury has rejected a R1.5 billion cash injection request by the South African Broadcasting Corporation
[…]
November 8, 2023
In response to Minister of Communications and Digital Technologies, Khumbudzo Ntshavheni's call for members of the South African public and all interested parties to provide written
[…]
November 8, 2023
The SABC Bill isn't just regurgitating old, unworkable ideas; if enacted, it poses a real threat to our democracy and Parliament, and everyone who cares about
[…]