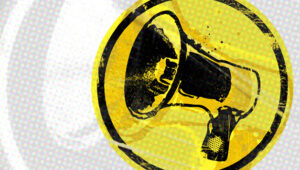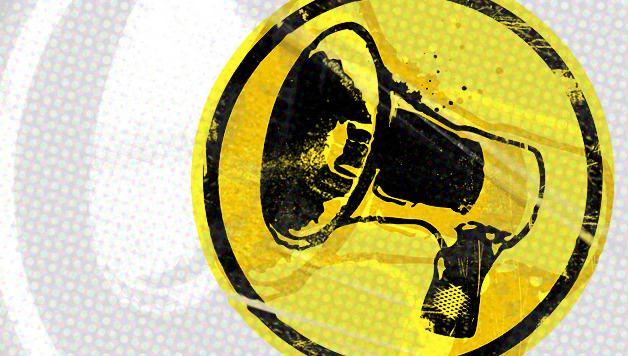 Now is the time for your voice to be heard and secure the future of the SA TV production Industry for years to come! Stop crying when its to late to influence change!
SOS is working with SASFED to do an URGENT industry engagement process around ICASA's local content decision document which now requires detailed written comment by early October.
Our industry relies heavily on local content regulation and licence conditions and in the DTT and DTH (Direct to Home Satellite) space, regulations have yet to be developed. Additionally as we know ICASA has struggled to offer any meaningful independent monitoring of local content over the last years. This is especially true of the complex local "format factors" reward system for certain genre, language, and representative issues within a program.
Do we want programs to be centrally registered by the regulator (as they are in Canada for example) before they go to broadcasters, allowing more accurate tracking of programs from broadcaster to broadcaster, and repeats to be better monitored?
Do we care about if programs are repeated at all, given broadcasters in the terrestrial space are pushing for more repeats allowance?
In the PayTV satellite space substantially lesser regulations exist than in the terrestrial free to air space (Analogue and DTT).
In the free to air satellite space (like Open View HD and others coming spoon) there are no clear regulations at all – so broadcasters can really do what they want for now.
Can ICASA even regulate satellite space in South Africa? It's not the same as a scarce and controlled local radio spectrum.
Will people even take up DTT when unregulated Free To Air satellite offerings are likely to give a more compelling offering with more choice and at the same cost!
What about IP TV, will this affect us as an industry – will global exposure of programs be acceptable on IPTV, or do we want a controlled audience?
Do we feel we need stronger or weaker regulations in all these distribution mediums, and if so why?
Lets discuss all this on Wednesday!
In preparation for the session, please review the two pages of questions we will be answering which is linked at the bottom of this document.
Background
The Independent Communications Authority of South Africa (ICASA) has tabled a "Discussion Document on the Review of Regulation of SA Local Content: TV and Radio" with an original deadline for comments of 10 September 2014, which has now been postponed till early October. The 56 page document includes 51 questions on local content issues looking at all aspects of local content including the success (or otherwise) of the present local content regulations including monitoring and compliance of these regulations, and potential economic and technological issues impacting on local content in the future digital content environment. The document looks at local content regulations in terms of both television and radio issues. Further, to this document there is a background research document of 304 pages prepared by consultants for ICASA. The Discussion Document needs to be read in conjunction with the Research Document to make sense. Both documents can be accessed at http://www.sasfed.org/p/icasa-contenet-review.html.
The SOS and SASFED submission will be prepared for consideration by ICASA Councillors, however, in the process of developing the submission we want to ensure engagement by and with civil society and the production industry in particular and thus ensure those voices are captured.
Process of Consultation Workshop
SOS have managed to raise some funds to host an URGENT workshop session with the independent production sector and some Civil Society people where we thrash out some critical points around this local content review by ICASA and agree on the principled positions for our industry response to ICASA which Kate Skinner and Marc Schwinges will compile for SOS and SASFED. To make things manageable for all, Kate is currently extracting the most important points from the research and discussion document to allow the session to run as efficiently as possible. This will be published by Monday the 1st of September at: http://www.sasfed.org/p/icasa-contenet-review.html together with the full ICASA documents.
The workshop hopes to open with a guest speaker from ICASA who will explain the process from their side and the basics of the research conducted, after which Kate Skinner and Marc Schwinges will lead a workshop looking at pertinent questions and discussing them one at a time with the group in order to hopefully attain a consensus response on each critical point. In this way we hope to get YOUR voices accurately captured in the response to ICASA by the revised deadline of early October 2014.
When & Where
Due to limited time, this session MUST take place next week:
Date: Wednesday 3rd September
Time: 10h00 – 16h00
Venue: NFVF Auditorium, 87 Central Street, Houghton, Johannesburg
Lunch: A light buffet lunch will be served, including food suitable for vegetarians.
Cant make it to Johannesburg? You can join the session via live video feed* at: http://www.sasfed.org/p/streaming.html and contribute via chat window.
Note*: Video feeds work reasonably well from this venue, but require you to have good bandwidth also. We have found we break transmission on average once every hour from the venue, but re-fresh your browser after 5 mins and you should be able to see it again. You need FLASH on your browser to participate and a 4MB ADSL connection or better. A maximum of 6 video streamers can be accommodated.
RSVP
An RSVP is required to ensure enough space is allowed for, for both physical and virtual participants. First come, first served, so RSVP today!!
RSVP to: marc@sasfed.org or call SASFED at: +27 (83) 9012000 (no SMS Possible) by no later than 2pm on Tuesday the 9th of September indicating the number of people in your party with names, and if you are attending at the NFVF or if outside Gauteng attending online?