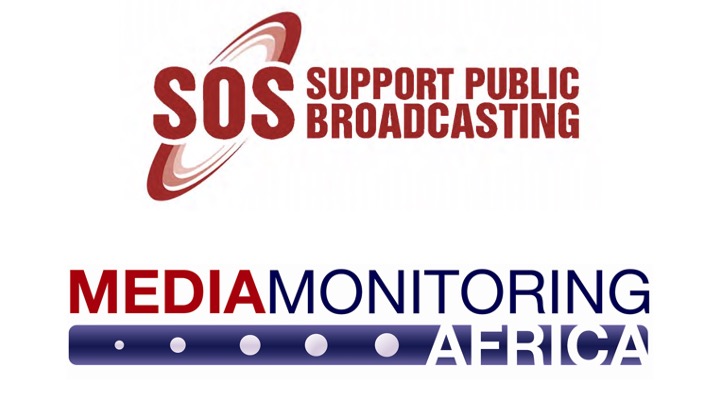 21 October 2020
The SOS Coalition and Media Monitoring Africa are deeply concerned by numerous[i] media reports that allege improper conduct on the part of the SABC in its dismissal of one of its presenters, Palesa Chubisi, while she was on air.
We note that the SABC is acting to implement the recommendations made by, among others the Public Protector and the 2017 Report of the Ad Hoc Committee on the SABC Board Inquiry into the fitness of the then SABC board, both of which called for the reversal of all irregular staff appointments made during the Motsoeneng era at the SABC. We support these calls because of the importance of regular, lawful staffing appointments at the public broadcaster and to ensure good corporate governance.
However, we cannot ignore the sheer number of complaints of procedural unfairness regarding the implementation of these recommendations by the SABC.
South Africa's constitutional democracy is built on the principles of fairness and equality for all. We cannot become a country that becomes comfortable with irregular and unfair processes even in the course of dispensing ultimate legitimate redress. In the case of the SABC, the Ends Do Not Justify the Means when it comes to process.
Mr Motsoeneng was well known for making policy decisions in public and not using credible means and following due process. As a result both his policy to ban covering protests and his unlawfully-passed editorial policies were found to be in violation of the law and good policy.
As much as we need to encourage airing and exposing wrong-doing, we need to also encourage using democratic systems and structures set up to address such issues.
Therefore, we urge the unions and staff affected by any unfair labour process related to the reversal of irregular appointments, to pursue justice and the upholding of their legal rights in the courts and other existing avenues for recourse.
For further information please contact:
Duduetsang Makuse – National Coordinator, SOS Coalition
+2760 911 5889
William Bird – Director, Media Monitoring Africa
+2782 887 1370
---
[i] https://ewn.co.za/2020/10/19/sabc-confirms-13-employees-sent-letters-about-irregular-appointments