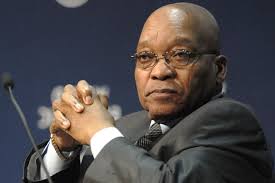 SOS would like to echo the chorus of voices calling for President Jacob Zuma to sign the proclamation allowing the Special Investigations Unit (SIU) to probe the SABC.
The proclamation, which has been ready since May, will enable the interim board to begin to unpack the extent of fraud, irregularities, and wasteful, fruitless expenditure at the SABC. The SIU investigation is a critical component in the process of restoring the SABC, holding wrongdoers accountable and recovering monies due to the public broadcaster.
According to the ad hoc committee report on the inquiry of the SABC released in February this year, the SABC has deviated from its mandate as the public broadcaster. During his tenure as the SABC's GCOO, Hlaudi Motsoeneng flouted several governance rules, codes and laws, including judgments from the courts and ICASA. Hlaudi's mismanagement and abuse of power has resulted in a public broadcaster that is financially unsustainable and has compromised the editorial integrity of the SABC.
As it stands, the interim board only has two months left before the end of its tenure, and this SIU investigation is central to the work that it has been commissioned to do. It is unacceptable that at this stage in the process, the President still hasn't signed the proclamation.
SOS would also like to take this moment to commend the hard work that the interim board has done thus far. Thanks to their tireless efforts, Hlaudi Motsoeneng has been fired and suspended acting GCEO James Aguma is currently facing a disciplinary hearing for aiding and abetting Hlaudi's tyranny.
The need for a reliable and accurate public broadcaster cannot be overstated in a country like South Africa, where a substantial number of people receive their information primarily through the broadcast media. This means that broadcast news may be the only media which is accessible for the majority of South Africans. A dysfunctional SABC, therefore, prevents us from truly protecting and enhancing the fundamental rights of all citizens to freedom of information.
About SOS:
The SOS Coalition represents a broad spectrum of civil society stakeholders committed to the broadcasting of quality, diverse, citizen-orientated public-interest programming aligned to the goals of the South African Constitution. The Coalition includes a number of trade union federations including COSATU and FEDUSA, a number of independent unions including BEMAWU andMWASA; independent film and TV production sector organisations including the South African Screen Federation (SASFED); a host of NGOs and CBOs including the Freedom of Expression Institute (FXI), Media Monitoring Africa (MMA), SECTION27 and a number of academics and freedom of expression activists.

For more information contact:
Duduetsang Makuse (SOS Coordinator)
duduetsang@soscoalition.org.za / +2760 911 5889
Thandi Smith (SOS Chairperson)
thandis@mma.org.za /+2773 470 7306